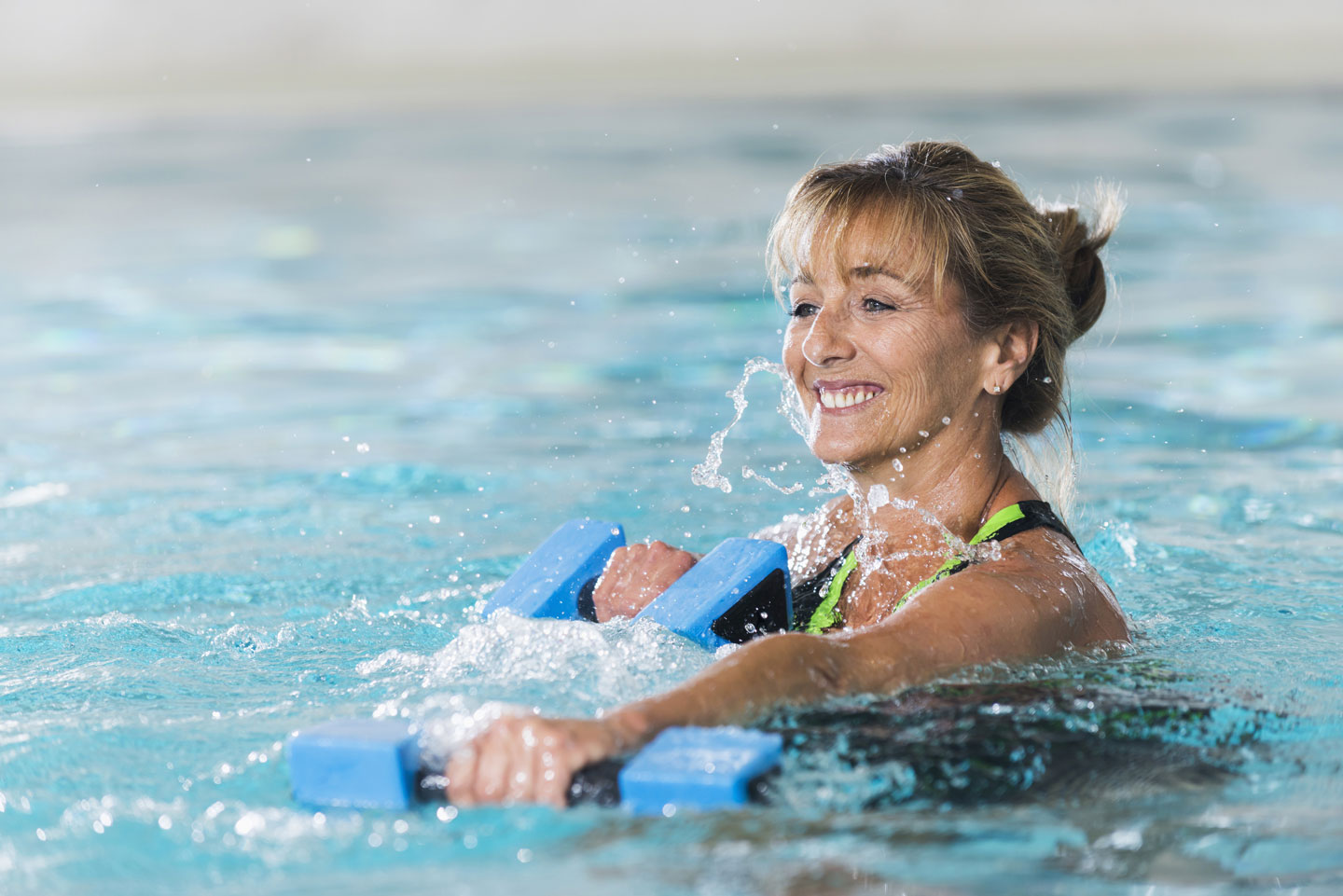 The AquaJogger® buoyancy belt comfortably suspends you at shoulder level in deep water allowing you to breathe normally and move freely while performing a wide variety of water exercises.
Lose weight, improve fitness & revitalize your workouts with the no-impact benefits of AquaJogger®
No matter what your sport, keep yourself in form longer and with fewer injuries.
Aquatic therapy has a record of usefulness in treating a wide range of conditions.