AquaJogger® – Active Aging
Active Aging
By Juliana Larson, B.S., L.M.T.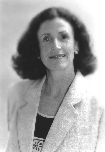 Author of "Water Dance", Aquatic Specialist, and Aquatic Instructor Juliana is also featured in "The Complete Water Workout Video"
Millions of active adults are finding that one of the secrets to a longer healthier life can be found at the local pool. Research shows that a regular water exercise program can slow down and even turn back the aging clock. Aquajogging in deep water offers the cardiovascular conditioning of aerobics, the strength training of lifting weights, and the stretching benefits of yoga all in one, 30-minute workout.
It's never too late to take the plunge and begin enjoying water's age-defying benefits.
Heart healthy
Water exercise has been proven to help normalize blood pressure and aid in the prevention of heart disease. Water workouts can duplicate real movements like walking and lifting–making everyday activities faster and easier.
Growing stronger
The water provides resistance in all directions, so both sides of the muscle pair can be strengthened simultaneously for an effective time-saving workout. Muscles respond to strength training at any age and the water is especially effective at targeting hard-to-reach muscles–including the abdominals and lower back.
Living fit
Water workouts sharpen a person's mental focus, helping seniors maintain and, in some cases, even improve memory. In addition, joint friendly aquatic workouts improve flexibility, balance and response time, reducing the risk of injury.
Mini-retreat
The water gently massages the body during the workout helping to dissolve stress, relax the mind and rejuvenate the spirit. People who exercise in water sleep better, have more energy and experience fewer medical problems.
Hassle-free
Deep water exercise with a flotation belt, is easy to learn, keeps hair dry and doesn't require any swimming skills. Workouts can be as simple as water walking or more advanced, such as interval training classes.
Circle of friends
Local pools offer a fun social environment and fitness classes are a great way to build a supportive community of friendships. Research shows that people who exercise in pairs or groups stick to their programs longer and have a higher success rate.
Juliana Larson, B.S. L.M.T., is an award-winning aquatic specialist and author of "Water Dance" (Paper Chase Press, 1999).