AquaJogger® – Start Your Fitness Program

Start Your Fitness Program
by Tawni Gomes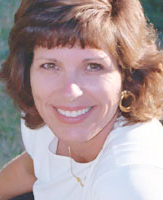 Founder of Connecting Connectors Online Support Group
Are you one of the millions of Americans who made a New Year's resolution this year to lose weight and start exercising? For most people the biggest hurdles are getting started and staying motivated. Here are five easy steps to help you start a fitness program that will last a lifetime.
Great Workouts To Get Started
Starting an exercise program can be intimidating, so I recommend walking and deep water exercise. Both workouts are easy to learn and great for all ages and fitness levels. Aquajogging with a flotation belt in deep water provides a great workout that conditions the heart, strengthens muscles and increases flexibility without any impact on bones and joints.
Bite size goals
Break big goals into bite size pieces. For example, say that you want to participate in a 5-K (3.1 miles) walk. Map out a 5-K route, and begin walking a section without stopping. Progressively increase the distance you are walking-even if it takes several weeks. Continue to add more distance to your walking route. Soon you will find yourself accomplishing your goal and striding past the finish line.
Get connected
Accountability and encouragement make the journey both fun and successful! Hook up with a friend, join a class, start a walking group or consider getting some encouragement from one of the fitness interest groups available on the web, such as: www.connectingconnectors.com.
Fit for life
It's hard to change everything at once, so don't fall into the "all-or-nothing" mentality. Momentum is built on a series of short-term successes. You're in this for a lifetime, so start with one goal and you'll be amazed what you can build.
Check in Daily
Keeping a journal is a powerful tool that can help you recommit daily to your new lifestyle. Use your journal to track progress on your fitness and eating goals and honestly record your thoughts and feelings.
Tawni Gomes is the author of "No More Excuses" (Paper Chase Press, 2000) and founder of Connecting Connectors (www.connectingconnectors.com), an online support group which networks over 20,000 fitness enthusiasts worldwide.
AquaJogger manufactures a complete line of water fitness equipment including the new AquaJogger Shape flotation belt designed exclusively for women.